Can you believe it's been a whole year since I wrote "Live Forever" and we tried it out in the live show the same week??? And now here we are, with 10 short films, 9 songs, and a studio album ready for you! Here's how you can hear it and help us reach our goals (see below for details):
Check out the album at our spiffy new website! The music is available as a digital album (mp3 downloads) for $12 or as a CD + mp3 package for $15. You can add more on top of that if you like, too.
Tell your friends! Tell your aunties! Tell that cute person who sits next to you in class! As simple as texting them the website link (www.uncagedlbrarianmusic.com). Heck, don't some of them have birthdays coming up? 😉
Take a photo of yourself enjoying the music and tag @uncagedlibrarian on instagram or @uncagedlibrary on twitter.
Let us know what songs resonate the most with you! What gets stuck in your head? What words or images come to mind when you hear a particular song?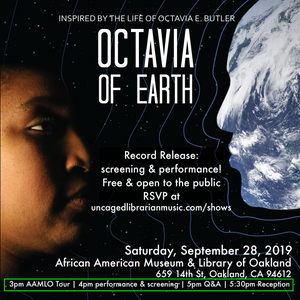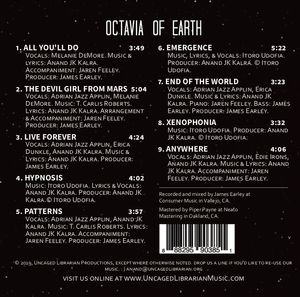 FOR THE NERDY AND NOSY:
A little more background: just about as soon as the workshop run ended last September, Adrian Jazz Appiln and I got to work prepping for the recording. Melanie DeMore, whom I considered way out of our league, graciously agreed to sing the Margaret role for the recording, and Erica Dunkle and Edie Irons, who'd joined the production for the September show, continued on for the recording sessions in October through January. The bassist for Adrian's dad's Motown band happened to be James Earley, a multi-platinum producer who's produced for and toured with MC Hammer, En Vogue, and Luther Vandross. WAIT, WHAT? James loved our work agreed to record and mix our CD, PLUS he connected us with superstar mastering engineer Piper Payne, who smoothed everything out and made the sound feel balanced, consistent, and whole. We were fortunate to collaborate again with visual artist Chelsey Yucus for the cover art and CD design (Chelsey also made the gorgeous backdrops we used in the live show). What I'm saying is: WE WORKED OUR BUTTS OFF AND NOW THIS ALBUM LOOKS AND SOUNDS AMAZING. 
For a short time, you can preview the full album for free by streaming it through our website, and you can put your order in online for a digital download or CD + digital download package. The digital download will get emailed to you immediately, and I will get the CD in the mail to you within 2 days of your order.
A NOTE ABOUT VALUES
You might be wondering why we're not putting the music up on itunes, Spotify, or other streaming services. Well, that comes down to the math of this whole enterprise. Spotify pays artists of our level $0.004 per listen. In other words, we need 250 listens to make one whole dollar. Producing this album cost us a $6,123. So, in order to recoup our investment, we need to prioritize sharing our music with people who value it enough to toss us $12 or $15 (or more! if you want!). Some key notes about our plan:
Once we break even, our profit-sharing plan is radically different from how a record label would treat us. 10% of all profits will go to Octavia E. Butler's estate (or directly to a non-profit of their choosing), and the rest is shared among the artists who contributed their work to bringing the music to life.
In order to live our values of equity and justice, all public school teachers and all black trans people get a digital album for free. If that's you, just shoot me an email and I'll send you a free download.

The sooner we break even, the sooner we can start building towards our next goal: MUSIC VIDEOS! Stay tuned for more news about that aspect of the project, and in the meantime, please enjoy the music.
Yours in love and wonder,
Anand